Statement of the Communist and Workers Parties

condemning the escalation of the imperialist aggressiveness in Syria [En, Ru, Es, Ar, Fr, Sq, Pt]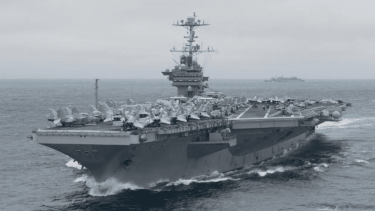 The communist and workers' parties condemn the escalation of the imperialist aggressiveness and the sharpening of the situation in Syria and the broader region after the statement of D. Trump, President of the USA, on April 11th about bombarding Syria under the pretext of the use of chemical weapons, something that the USA have repeatedly done in the past. The danger of a generalized war increases.

The communist and workers' parties express their internationalist solidarity to the people of Syria and the other peoples of the region, they call upon the working class, the people's forces to reinforce the struggle against the imperialist interventions and wars, of the NATO, the USA and the EU.

Peoples must not shed their blood for the interests of the monopoly groups, the competition for the control of energy resources, the routes of transportation, the control of the markets and the distributions of spheres of influence.

Peoples have the right to live peacefully and have the power to claim a society free from wars, crises, poverty and exploitation.
*Initiated from Communist And Workers Parties of Europe

SolidNet Parties

Communist Party of Albania
Party of Labour of Austria
Communist Party of Azerbaidjan

Communist Party of Belgium
Brazilian Communist Party
Communist Party of Britain

New Communist Party of Britain
Communist Party of Bulgaria
Party of the Bulgarian Communists

Socialist Worker's Party of Croatia
AKEL, Cyprus
Communist Party of Bohemia and Moravia
Communist Party in Denmark
Communist Party of Macedonia

Unified Communist Party of Georgia
Communist Party of Greece
Hungarian Workers' Party
Workers' Party of Ireland
Communist Party (Italy)
Jordanian Communist Party
Socialist Movement of Kazakhstan

Socialist Party of Latvia
Communist Party of Luxembourg
Communist Party of Malta
Communist Party of Mexico
Popular Socialist Party - APN, Mexico
New Communist Party of the Netherlands
Communist Party of Norway
Communist Party of Poland
Philippines Communist Party [PKP 1930]
Romanian Socialist Party
Communist Party of the Russian Federation
Russian Communist Workers Party
Communist Party of the Soviet Union
New Communist Party of Yugoslavia
Communists of Serbia

Communist Party of the Peoples of Spain
Communist Party of Sri Lanka
Communist Party of Sweden
Communist Party of Turkey
Communist Party of Ukraine
Union of Communists of Ukraine
Communist Party of Venezuela

​Other Parties
Union of Communists in Bulgaria
Danish Communist Party

Communist Party of the Workers of Finland
Revolutionary Communist Party of France
Revolutionary Party Communistes (France)
Socialist People's Front (m) (Lithuania)
Communist Party of Puerto Rico

Galizan Peoples Union

Swiss Labour Party
Τhe statement is open for further endorsements
---
Совместное заявление коммунистических и рабочих партий Европы, осуждающее эскалацию империалистической агрессии в отношении Сирии
Коммунистические и рабочие партии Европы осуждают эскалацию империалистической агрессии и обострение ситуации в Сирии и в более широком регионе после сегодняшнего заявления президента США Д.Трампа о нанесении удара по Сирии под предлогом применения химического оружия, который США неоднократно использовали в прошлом. Повышается риск широкомасштабной войны!

Коммунистические и рабочие партии выражают свою интернациональную солидарность с народом Сирии и другими народами региона. Они призывают рабочий класс, народные массы усилить борьбу против империалистических интервенций и войн НАТО, США и ЕС и их союзников.

Народы не должны проливать свою кровь за интересы монополистических групп, в борьбе за контроль над энергетическими ресурсами, путями транспортировки, рынками и за раздел сфер влияния.

Народы имеют право на мирную жизнь и силу бороться за общество, свободное от войн, кризисов, нищеты и эксплуатации.
---
Comunicado de Partidos Comunistas y Obreros de Europa de condena de la escalada de la agresividad imperialista contra Siria
Los Partidos Comunistas y Obreros de Europa condenan la escalada de la agresividad imperialista y la agudización de la situación en Siria y en la región más amplia, después de la declaración de D.Trump, presidente de EE.UU., de bombardear Siria con el pretexto de la utilización de armas químicas, algo que EE.UU. ha hecho en repetidas ocasiones en el pasado. Se está aumentando el peligro de una guerra generalizada.
Los Partidos Comunistas y Obreros expresan su solidaridad internacionalista con el pueblo de Siria y con los demás pueblos de la región y llaman a la clase obrera, a las fuerzas populares a fortalecer la lucha contra las intervenciones y las guerras imperialistas de la OTAN, de EE.UU. y de la Unión Europea.
Los pueblos no deben derramar su sangre por los intereses de los grupos monopolistas, por la competencia por el control de los recursos energéticos, las rutas de transporte, el control de los mercados y el reparto de las esferas de influencia.
Los pueblos tienen el derecho de vivir en paz y tienen la fuerza de reclamar una sociedad libre de guerras, crisis, pobreza y explotación.
---
بيان مشترك لأحزاب أوروبا الشيوعية و العمالية لإدانة تصعيد العدوانية اﻹمبريالية في سوريا
تدين أحزاب أوروبا الشيوعية والعمالية تصعيد العدوانية الامبريالية و مفاقمة الوضع في سوريا والمنطقة اﻷشمل. حيث يزداد خطر اندلاع حرب معممة بعد مداخلة الرئيس الأمريكي ترامب اليوم، لقصف سوريا بذريعة استخدام الأسلحة الكيميائية، و هو ما قامت به الولايات المتحدة مرارا وتكرارا في الماضي.
 تعرب الأحزاب الشيوعية والعمالية عن تضامنها الأممي مع الشعب السوري و مع باقي شعوب المنطقة، داعية الطبقة العاملة والقوى الشعبية لتعزيز النضال ضد التدخلات والحروب الامبريالية التي يشنها حلف شمال الأطلسي والولايات المتحدة والاتحاد الأوروبي.
 إن الشعوب ليست مديونة لأحد بأي شيء لكي تريق دمائها من أجل مصالح المجموعات الاحتكارية، والصراع الجاري للتحكم بموارد الطاقة و طرق النقل، والسيطرة على الأسواق و اقتسام مناطق النفوذ.
 و للشعوب الحق في العيش بسلام و لديها القوة للمطالبة بمجتمع خالٍ من الحروب والأزمات والفقر والاستغلال.
---
Déclaration des Partis communistes et ouvriers de l'Europe sur la condamnation de l'escalade de l'agression impérialiste en Syrie
Les partis communistes et ouvriers de l'Europe condamnent l'escalade de l'agression impérialiste et l'aggravation de la situation en Syrie et sur l'ensemble de la région, après l'intervention aussi du président des États-Unis, D. Trump, concernant le bombardement de la Syrie sous le prétexte de l'utilisation des armes chimiques, ce que les États-Unis ont fait à plusieurs reprises dans le passé. Le risque d'une guerre généralisée augmente.

Les partis communistes et ouvriers expriment leur solidarité internationaliste avec le peuple syrien et les autres peuples de la région, appelant la classe ouvrière, les forces populaires à renforcer la lutte contre les interventions impérialistes et les guerres de l'OTAN, des États-Unis et l'UE.

Les peuples n'ont aucune raison de verser leur sang pour les intérêts des groupes monopoles, pour la lutte menée visant au control des ressources énergétiques, des routes de transport, des marchés, et à la répartition des sphères d'influence.

Les peuples ont le droit de vivre en paix et ont le pouvoir de revendiquer une société sans guerres, crises, pauvreté et exploitation.
---
DEKLARATË E PARTIVE KOMUNISTE DHE PUNËTORE TË EUROPËS PËR DËNIMIN E INTENSIFIKIMIT TË AGRESIONIT IMPERIALIST NË SIRI
Partitë komuniste dhe e punëtore të Europës dënojnë intensifikimin e agresionit imperialist dhe të përkeqësimit të situatës në Siri dhe në rajonin e gjerë pas dhe intervenimit të sotëm të presidentit të SHBA-ve, D. Trump, për bombardime në Siri nën pretekstin e përdorimit të armëve kimike, diçka që SHBA-të e kanë bërë vazhdimisht në të kaluarën. Ritet rreziku për një luftë më të përgjithësuar.

Partitë komuniste dhe punëtore shprehin solidaritetin e tyre internacionalistë me popullin e Sirisë dhe me popujt e tjerë të rajonit, i bëjnë thirrje klasës punëtore, forcave popullore që të forcojnë luftën e tyre kundër ndërhyrjeve dhe luftërave imperialiste të NATO-s, SHBA-ve dhe të BE-së.

Popujt nuk asnjë borxh që të derdhin gjakun e tyre për interesat e korporatave monopoliste, në konfrontimet që bëhen për kontrollin e energjisë, për rrugët e transportit, për kontrollin e tregjeve dhe ndarjen e sferave të influencës.

Popujt kanë të drejtë të jetojnë në mënyrë paqësore dhe ata e kanë fuqinë që të synojnë një shoqëri të lirë nga luftërat, krizat, varfëria dhe shfrytëzimi.
---
Partidos Comunistas e Operários condenam a escalada da agressividade imperialista contra a Síria
Os Partidos Comunistas e Operários condenam a escalada da agressividade imperialista e a agudização da situação na Síria e em toda a região, depois da decisão de D. Trump, presidente dos EUA, de bombardear a Síria com o pretexto da utilização de armas químicas, algo que os Estados Unidos já fizeram em repetidas ocasiões no passado. Está aumentando o risco de deflagração de uma guerra generalizada.

Os Partidos Comunistas e Operários expressam sua solidariedade internacionalista para com o povo da Síria e com os demais povos da região e conclamam a classe trabalhadora e as forças populares a fortalecer a luta contra as intervenções e as guerras imperialistas da OTAN, dos EUA e da União Europeia.

Os povos não devem derramar seu sangue pelos interesses dos grupos monopolistas, pela competição em torno do controle dos recursos energéticos, das rotas de transporte, pelo controle dos mercados e a repartição das esferas de influência.

Os povos têm o direito de viver em paz e possuem a força para exigir uma sociedade livre de guerras, crises, pobreza e exploração.
11.04.2018

* Por iniciativa de Partidos Comunistas y Obreros de Europa